Bespoke laundry solutions

Best Price guaranteed

Leasing and rentals available

Full warranty promise
Responsive service guaranteed
Electrolux Professional WH6 6kg High Spin Commercial Washer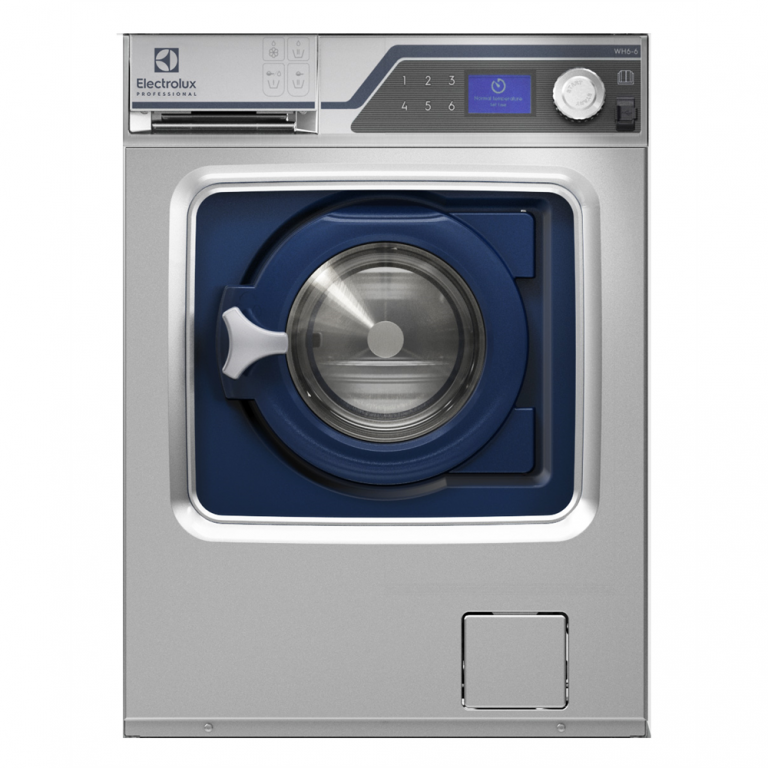 https://www.youtube.com/watch?v=d8_g5a-B09U
Electrolux Professional WH6 6kg High Spin Commercial Washer
Key Features
Certified ergonomic design
Compass Pro® microprocessor
Lowest water, energy and detergent consumption
Large Control Display
High extraction force for efficient dewatering
Automatic Savings weighs the linen
Four compartment detergent box

1 Parts and Labour
Electrolux Professional WH6 6kg High Spin Commercial Washer
Product Overview
Durable Electrolux Professional laundry solutions are
perfect for life at sea. Offering savings in time and running
costs, they are flexible and easy to use, with a reduced
impact on the environment. lagoon® Advanced Care ,
just one of our solutions, is the perfect alternative to drycleaning: gentle on all fabrics using no chemical solvents
only biodegradable detergents.
Product Specification
Max. capacity, filling factor 1:9, kg/lb 6/13

Drum volume: 53 lt

Drum diameter: 452 mm

Extraction, rpm 1450 RPM

G-factor 530

Dimensions

Width: 595 mm

Depth: 681 mm

Height: 832 mm
Product Downloads & Manuals

Request more information