A wide selection of
Commercial Tumble Dryers
For FREE advice, call us today on
Get in touch
View our products
Leasing from £14.33 per week
Speak to an expert about Commercial Tumble Dryers
A trusted partner of businesses across the UK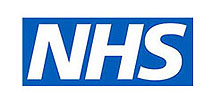 Commercial Tumble Dryers
For a comprehensive range of commercial tumble dryers, look no further than Aventus. We offer a wide selection of commercial drying equipment, ready to handle the demands of any environment, drying your laundry in an efficient, economical and effective manner.
With appliances from leading manufacturers, we can supply and install the very best commercial tumble dryers the industry has to offer. Working closely with you, we will help you find the ideal tumble dryers for your premises. Our specialist experience enables us to tailor our service to meet your exact requirements, so if you're looking to upgrade and modernise your commercial drying equipment, we can make it happen with complete professional care.
Our extensive range of commercial dryers can suit any on-site requirements, and includes:
If you'd like to enquire after a specific appliance, or would like some advice on finding the right tumble dryer for your premises, simply contact our friendly team today.

Bespoke laundry solutions

Best Price guaranteed

Leasing and rentals available

Full warranty promise
Responsive service guaranteed
Our Products