Testimonials
---
Gary Slater
"We have been using this company for many years to service and repair our Laundry Equipment nationwide, they have never let us down and the response time is excellent!! Good Guys!! Highly Recommended!!"
---
Reni Adebayo
"It was a tricky installation. Other suppliers either declined or gave us ridiculous prices. The Aventus lads sorted it all out for us on the day. Great service, they couldn't do enough for us."
---
Navi Sandhu
"Nice installation of specially programmed machines in my Care home Replaced my old machines which my staff were struggling with. Quick process. Many thanks"
---
Clive Cantrill
"Very happy with my new stacker, super convenient and easy to use and takes up so little floor space. Impressed with functionality and ease of use. Gary programmed in our own programs"
---
Tim Bellamy
"I got a great CAD plan of my future laundry and all the equipment was fully explained. Price were reasonable. Easy to make a decision. And thankfully they were installed without hassle and they are working nicely. Good job and thanks."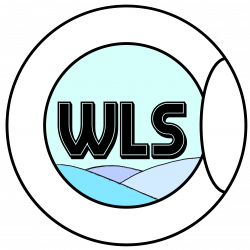 ---
Wolds Laundry Services
David Gaunt - Co-owner
---
Sun Court Nursing Home
"On the day of installation everything went to plan (even though we had a panic that the machine was too big)!
Read more
Once working what an absolute relief, Gary spent time talking through the options for programming and we quickly wrote down options that would be useful to us ready for his return visit to do the final sign off.
At the final sign off, Gary arrived promptly, is always cheerful and very knowledgeable on the product we had chosen. We talked through our programmes which were set up in minutes and Gary did a final check that we are doing the cleaning and maintenance to make this machine last a good few years for us.
The machine is in constant use and the programmes really work for us with our laundry now experiences minimal backlogs. The clothes etc come out less creased, we can use multiple washing machine loads and ultimately I suspect that our fuel costs will be reduced. So all in all, a really good product, responsive support via the phone (Kerry is brilliant) and we have complete faith that Gary knows exactly what he is doing. We were anxious about choosing a new supplier, we needn't have worried."
Read less
---
Sussex
John Mercer
" I used to be a buyer for the trust for over 20 years and believe me, you have supplied a good service"